Complete, Quality, Commercial and Industrial
Why Choose Kazar's Electric
Because you can count on us! We work hard for our customers, building a reputation for integrity and quality since 1991. Times and technology may change, but our focus on honesty and integrity hasn't. That's why repeat customers make up a substantial part of our business. As word of Kazar's quality and dependability spread, the scope of our operations has widened from Tampa to Arizona, and beyond!
The confidence that the job will be done right brings our customers back. We deliver quality work, on time, within budget—every time. And we remain on-task for any follow-up.
Along the way, we've put together an expert staff of the best in the field who specialize in resolving problems. Clients feedback is always positive with comments about how pleased they are with the knowledgeable staff and excellent service that Kazar's professionals bring to the table, not to mention the energy and customer-friendly attitude of our team.
Another reason we've been in business so long is forward-thinking. Experience doesn't mean we're attached to old ideas. We're in touch. Whether it's the latest in installations or safety measures, we keep an eye on what's next in our field.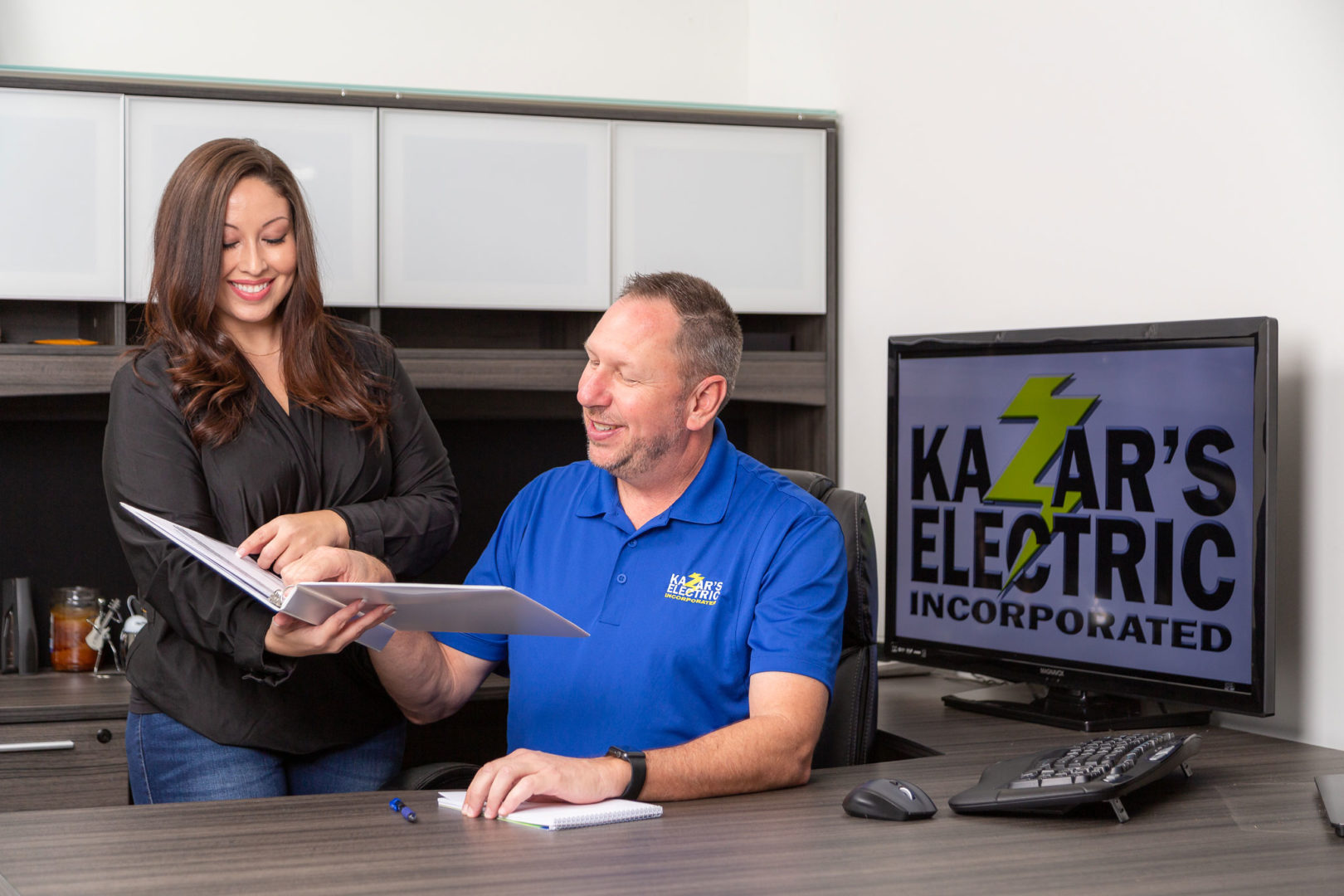 David Kazar's career:
1987 began as electrical helper
1990 earned journeyman's license
1992 earned master's license
2000 earned state license #EC0002272*
*View records for any licensed trade contractor at www.myflorida.com.
News! Kazar's Going GREEN!
We will be providing alternative energy sources to our clients very soon, including, but not limited to, solar power, kinetic power, etc! We're very excited about these new ways of conserving energy, and will be soon passing these options on to you! Contact us today for more information!
David Kazar, President and founder, originally started Kazar's Electric, Inc. in 1991 with the belief that electrical services should be provided with the highest degree of professionalism and integrity, and at a fair price. He has since built a reputation with customers and inspectors for doing jobs correctly the first time. He instills these ideals in his apprenticeship program and carefully selects new hires and trainees with good work ethics. Through hiring decisions, company policies and personal example, David Kazar has committed to ensuring excellent electrical work.